SERVICES: Painful periods
A lot of women experience pain during their periods. The medical term for this is 'dysmenorrhoea'. However, the duration and degree of pain does vary from person to person. Some women have only mild pain. Some have pain that prevents them from doing their usual activities. Dysmenorrhoea can also happen together with heavy periods.
Painful periods can occur in up to 80% of adolescent girls and young women. This is often due to 'primary dysmenorrhoea', where there is nothing serious and the pain often goes away after childbirth. In primary dysmenorrhea, the pain can start 1-2 days before the actual menstrual flow. It can also start when the menstrual bleeding begins. The pain is less after the first few days of the period.
Besides the pain, you may also experience heaviness in the lower abdomen, lower backache, nausea, tiredness and diarrhoea.
Primary dysmenorrhea is often treated with pain killers such as NSAIDS (non-steriodal anti-inflammatory drugs) or the contraceptive pill.
'Secondary dysmenorrhoea', on the other hand, means there is a reason for the painful periods. It can be due to endometriosis, structural problems with the womb or infection.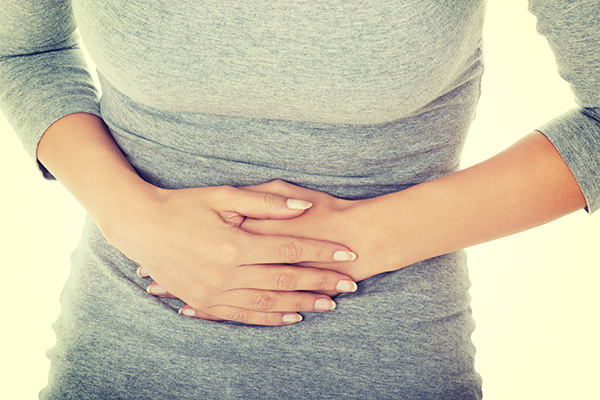 Besides a physical examination, an ultrasound scan will be done to help find the cause of the secondary dysmenorrhea.
Management and treatment would depend on the cause of the secondary dysmenorrhea.
If feasible, medical treatment is the first choice. Sometimes, surgery in the form of laparosopy is needed. Laparoscopy is a procedure done under general anaesthesia, where a small incision (cut) is first made at the belly button. A camera is then inserted through the incision to see the uterus, fallopian tubes and ovaries.
1 or 2 further small incisions are made in the abdomen and surgical instruments inserted through them to do the surgery.
what our patients say
Dr Judy Wong is very patient and always tends to my existing worries or concerns. She is also very safe and assuring which puts me at ease as I know I am in good hands.
Service and experience with Dr Judy Wong and her team is impeccable! Will definitely recommend to friends or family who are expecting! -- Jade
OUR SERVICES
First Trimester Pre-Eclampsia Screening
NIPT (Non-Invasive Prenatal Testing)
Family planning / Contraception
Female cancer and health screening
Laparoscopy (key hole) surgery
Management of fibroids, ovarian cysts, polyps, endometriosis, vaginal infections
Infertility workup and treatment
Menstrual problems, Painful Periods
Menopause
PAP smear
HPV testing
CONTACT INFORMATION & LOCATION
Tel:
(65) 6255 2823
Fax:
(65) 6255 7073
Emergency Tel:
(65) 6535 8833
After Office Hours
Address:
#04-08 Thomson Medical Centre
339 Thomson Road
Singapore 307677


Mon ~ Fri:
9:00am ~ 5:00pm
Sat:


8:30am ~ 1:00pm


CONTACT US